People reports
that she said the following to concert-goers in L.A.: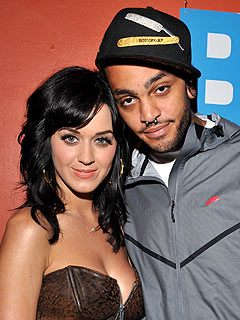 "Girls, if you have ever dated a boy – specifically the lead singer from
Gym Class Heroes
– don't do it! Boys should have a heart. You know what I mean girls? Boys just want the milk, but they don't want to buy the cow."
Obviously she's just a tad bitter. Pretty tacky that Katy is airing out her grievances on a concert stage, but whatev.