After a three year hiatus, Chris Brown returned to The Grammy Awards on Sunday in near-unprecedented fashion for someone of his age. The 22 year-old performed twice and scored the award for "Best R&B Album" with his 2011 release, F.A.M.E.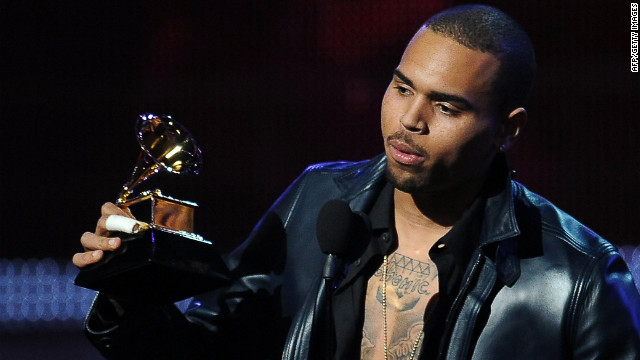 While "Team Breezy" celebrated the comeback, there were quite a few others that were not pleased to see Brown back on the Grammy stage. In 2009, the crooner and then girlfriend Rihanna were both scheduled to perform at the awards show. But a physical altercation the night before the show left the songstress bruised and beaten. Brown would be charged felony assault and making criminal threats, and pled guilty to a lesser charge later that year. Since the plea deal, the singer completed his year of domestic violence counseling and six months of community service.

With Brown's personal track record since the incident and the caliber of music he's released, I felt it was appropriate for the Academy to, at the very least, invite him back. You can read my comments in the full article on CNN.com, here.
But despite paying his debt to society, and receiving the forgiveness of the person he abused, there are many that still will not give Brown a second chance.

Subscribe: RSS
Stacey Nelkin of The Daily Affair is one of those people. She feels it was wrong for the Recording Academy to shine a spotlight on Brown given his past.