It's a cool sound effect – and J.R. Rotem created it, and places it on some of the songs he produces, simply as a way to promote himself.
"These days, as you know, people are buying physical CDs less," said Rotem in the first of an exclusive four-part interview on "The Ralphie Radio Show." They buy iTunes stuff; they listen to things on YouTube. The days of people looking at liner notes on albums is kind of a thing of the past."
So the stuttering "J.R." sound effect was born. Although it graces some of his work, Rotem doesn't use it on everything – citing Leona Lewis's "Better In Time" as one track he felt it didn't fit with. Radio stations also feel this way about some of his songs, creating custom edits for use on-air without the signature. But Rotem is just fine with that.
—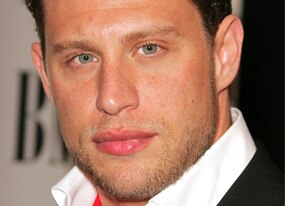 —
"I don't look at it as like a prerequisite, like you have to put that in there," explained Rotem. "In the cases where they edit it out, that's definitely something I understand and am cool with."
Program directors of stations across the country have had many tracks gracing their desks and desktops with the "J.R." audio signature – from Sean Kingston to Jason Derulo to Iyaz. As of late, Rotem and his Beluga Heights label have seen a great amount of success with the later two artists – as each have spawned a number one hit with "Whatcha Say" and "Replay" respecitively.