Archives For sex
It's official: The Guinness World Records has named Sex.com as the most expensive domain name in history.


Selling price last year? A sexy $13 million.
Is Mayday Parade lead singer Derek Sanders surprised that YouTube removed the band's music video for "Kids In Love"? He can't believe it even made it on to the site in the first place.
"I've never heard of a video on YouTube that had any kind of nudity, and there's definitely a whole lot of nudity throughout the video," said Sanders in an interview that aired Monday on "The Ralphie Radio Show." "I was surprised it was up as long as it was."
YouTube removed the video after too many users flagged it as inappropriate. To the view the piece, the site required you were logged in and over the age of 18. Still, a parental advisory ran before the beginning. Dailymotion still hosts the video, and fans of Mayday have been uploading it to other video sharing sites as well, such as Vimeo.
—
Download the interview


Anywhere But Here is in stores now.
—
The video is a departure from your typical "boy-meets-girl" treatment. Instead, the clip documents teenagers falling in and out of love. From road trips to every type of sex you can imagine, it can all be seen, uncensored and unfiltered, throughout the video. Its honesty has sparked some conversation centered on the band, but Sanders doesn't seem to mind, deeming the controversy "cool."
"It'll be like a video that no one else has seen before, and we kind of like that aspect of it," Sanders said of the band's thinking before choosing to shoot the clip. "We were like, 'Let's go for something different, and this just seems like very cool and very real."
Sanders and Mayday Parade will be performing the track all summer long, as the band heads out again on Vans Warped Tour, Mayday's fourth trek on the festival.
A MUST-LISTEN!!! She also authored the best-seller, "The Complete Idiot's Guide To Amazing Sex".

Part 1: Secrets 1-3

Part 2: The Complete Idiot's Guide To Sex, Secrets 4-5

To read Dr. Locker's article, click here.
Attorney Robin Bond breaks down the intricacies of a sexual harassment lawsuit brought forth by a divorce attorney/ex-columnist against Playboy.

Visit Robin's Site Here.
Read The Story Here.


(Above) Corri Fetman, suing Playboy.
Obviously you can't see a contraceptive in a sex scene, but now the dialogue in some soap operas suggests a more overt attempt to relay a safe-sex message to women.


Article is here.
Relationship expert Barbara Purcell, who's appeared with Martha Stewart and Tyra Banks – talked with Ralphie about why there's so much stress during the holiday season, and how it can be relieved…


Barbara owns Urban Rapture NYC.

Interesting… click here for the scoop.
figured my friends back in dorms at kings, wilkes, etc. could use
this
…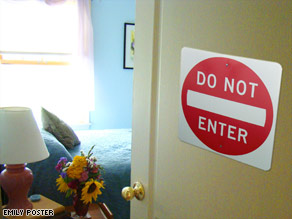 explanations at the link… but here are the eight…
1.) revenge.
2.) ego gratification.
3.) appliance envy.
4.) weight loss.
5.) clarity.
6.) mercy.
7.) quid pro quo.
8.) fame by association.
the sex olympics? well, the sport doesn't exist (atleast in an official, sanctioned manner) – but diddy wants in on the competition. the details are
here
, courtesy of my friend sharon – who i attended syracuse university with.
this is why you attend a big name four year college, kids –
to ask disney stars for their shirts
and get hit on by A-list celebs. all while collecting a paycheck and a good story in the process…
do you agree with this? find out the careers that could put your sex life in high gear
here
.